Nicole Hough – Director
From very early beginnings, Nicole trained with the best in the Industry including Bernadette Langshaw-Clark, and at Pineapple studios (London). Fully qualified in RAD Classical Ballet, Nicole found her love of teaching to be grounded in Jazz which she has successfully taught for over 20 years across Sydney. Throughout her performing career Nicole has worked with top choreographers and been cast in many Sydney shows including Corporate gigs, Commercial Dance contracts with Di Heaton, Super League, Sydney City Roosters, Canterbury Cheerleaders, Hannah Barbera, Australia's Wonderland and Walt Disney Productions.
2012 now marks an important era for Nicole joining forces with Hornsby Dance to form INDUSTRY PERFORMING ARTS. Her passion for teaching is evident in her solo and group routines and she is proud of her students' many successes at local and national level Eisteddfods and being cast in professional children's shows with RegProm Marketing & Promotions.
Shannon Briscoe- Director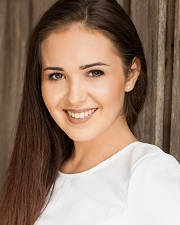 At the age of 5, Shannon commenced her dance training under the guidance of Samantha Simpson and Nicole Hough. She has completed all her R.A.D ballet exams and achieved her Advanced 2 ARAD. Shannon completed full-time ballet at The Conlan College under the direction of Simone Conlan and Kate Hiron, training with some of Australia's elite. Whilst on her journey to becoming a ballerina, she realised her passion for teaching ballet. Shannon has since achieved her R.A.D teacher's certificate and is a qualified Primary School Teacher with an arts degree majoring in Dance and Creative arts.
Kate Hiron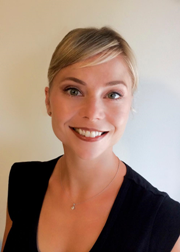 Kate began dancing at the age of 6 at Ecole Classique under the directorship of Prudence Bowen. At 15 she joined their full-time program (by then under new directorship) and later Tanya Pearson Classical Coaching Academy whilst continuing to train with Prudence Bowen privately. In 1998 she completed her RAD Advanced 2 exam, was awarded the Warringah Scholarship, received the RAD Bursary, won The McDonald's Ballet Scholarship, was awarded the gold medal at the Genee International Ballet Competition and received a scholarship from The Prix De Lausanne International Ballet Competition to The Royal Ballet School in London which she commenced in 1999.
In 2000 she returned to Australia and began teaching at The Conlan College of Classical Ballet where she remained as head of Faculty under Simone Conlan as well as standing in as director for a year whilst Miss Conlan was on maternity leave. Kate spent 2 years in Western Australia with her then fiance Ben and taught for Samantha Leeman at Stevens Dance Academy. She completed her Teachers Certificate with the Royal Academy of Dance in 2003. Some of Kate's choreographic highlights include winning McDonalds Sydney Eisteddfod Dance of Champions 2013 entry, Por una Cabeza. The Open Age Classical Groups from 2011 to 2016. Kate is married to Ben and has two sons, Mitchell and Archer.
Jessie Hesketh
Jessica Hesketh studied classical ballet and contemporary dance full-time at Ev and Bow Full-Time Dance Training Centre (Sydney, Australia). Following her graduation in 2009 Jessica was the runner up in the 2010 season of So You Think You Can Dance.Jessica joined the Australian Dance Theatre in 2010, and has performed in the premieres of Worldhood (2011), Proximity (2012), Be Your Self (2012) and Daniel Jaber's Nought (September 2013). Jessica was also a part of the Australian tour of G (May-July 2013) and Proximity (August 2013). As well as performing nationally, Jessica has toured internationally multiple times with the company, performing in France, Netherlands, Germany, Belgium, Spain, Portugal, Austria, Luxembourg, Norway and England with Be Your Self (2011) and Proximity (2013, 2014). Also, Jessica has worked with numerous leading Australian choreographers including Marko Panzic and Stephen Tannos in the Dream Dance Company, Shaun Parker in his production of Trolley's which was performed at the Sydney Street-Art Festival (2016) and Amé Delves for fashion brand Balmain at Macau Fashion week (2019). Jessica was a part of Laser Vision Australia's Star Dancer, which premiered in Dubai (2017) and is a permanent fixture at Dubai Festival City. Currently, Jessica is a regular with Opera Australia, being part of their touring production of Faust (2015-Sydney, Adelaide, Perth and return Sydney season 2019), H.O.S.H season of Turandot (2016), Aida (2018) and Lakmé premiering in Muscat, Oman (2019).
Ashleigh Tavares
Ashleigh Tavares is a commercial dancer based in Sydney, Australia. Since graduating from Newtown High School of the Performing Arts and Brent Street's Full-time course she has gone on to work consistently both throughout Australia and overseas. Some of her professional experiences include; So You Think You Can Dance Semi- Finalist, Resident Dancer on X-Factor, The Voice and Australia's Got Talent and The Masked Singer. And live performances with Cher, Ricky Martin, Kylie Minogue, Zara Larsson, Charli XCX, Little Mix, Delta Goodrem, Havana Brown, James Arthur and many more.
Tania Chodda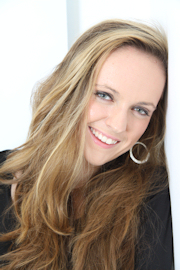 Tania began dancing at the age of 5 but her genuine passion for tap arose in her early teens when she started to complete the B.A.L Tap Syllabus. Achieving Honours in her exams, Tania knew her love of tap was only at its surface. Throughout her schooling Tania completed numerous eisteddfods and still today she is involved with many of Australia's leading dance competitions.
In 2012 Tania started training with nationally and internationally known artists including Derick Grant, Sarah Reich, Aoedle Cassel as well as Shane Preston, Winston Morris, Glenn Wood and many others. Tania has also worked alongside other great Australian tappers like Glenn Dumbrell for the 2015 Chinese New Year Festival Parade, Tracey Wilson and many others including current and ex-Tap Dogs. In 2013 Tania completed her University degree of BA Arts Major in Dance. Through her degree she enhanced her abilities to explain movements, explore shading and tones of sound and the musicality of dance. She now is a full time dance teacher at various studios across Sydney and is constantly performing on weekends for various tap, hip-hop and cheerleading events so she can keep up-to-date with the new styles and standards in dance.
Ben Zammit
Born and raised in Sydney Australia, Ben started dancing at the age of 7. After graduating high school he completed full time training at Ev and Bow under the guidance of Sarah Boulter, Lisa Bowmer and Adam Blanch. Straight after full time he travelled to New York City and trained at the Broadway Dance Centre for 3 months, assisting multiple Dance teachers and tutors over seas and when returning to Australia including on the television series 'Dance Boss'. Since being back Ben has worked for numerous companies including Yamaha, Sydney Trains and Water Aid and numerous dance companies, both commercial and contemporary including Opera Australia (King Roger, La Traviata), Shaun Parker Company (Trolleys), Una Palabra, The Dream Dance Company (Enter The Vortex), We.Are Dance Project (FOUND) and most recently toured as a dancer in Hugh Jackman's World Tour of 'The Man The Music The Show', travelling Australia, New Zealand and the U.S. Ben continues to work within the industry and will always continue to share his knowledge as a teacher and mentor to the upcoming generation of dancers.
Deborah Johnson-Patience 
Deborah studied RAD ballet and ISTD National Character as a child with Dalvern Thom and then went on to continue her studies full time with Joan and Monica Halliday, completing all levels including her RAD Advanced Certificate in ballet and achieving her ARAD status. After travelling extensively and performing internationally, Deborah returned to her teaching career and completed her RAD teacher training qualification with Prudence Bowen and has been an active RAD registered teacher since 1992. 
At home in Australia, Deborah has been involved in much commercial work and has performed in a great many shows, events and featured in TV work and photo shoots. Deborah has also judged locally for the Showcase Australian Dance Championships Regional Competitions and Showcase National Finals in Australia and New Zealand. Deborah has also been on judging panels for dance competitions internationally, such as Canada and the USA and was in the very first cultural exchange performance in China. 
For 12 years she was the Studio Director of the Deborah Johnson Dance Centre in Castle Hill and had many successes with her students having placements with the Australian Ballet school, VCA, Chicago Ballet, Elmhurst and the Moulin Rouge Paris. Deborah's students have had abundant success on the competition circuit, winning many prestigious competitions, including Sydney Eisteddfod and training the Intermediate winner of the 2008 RAD Isobel Anderson Awards.  In 2012 Deborah founded Northern Beaches Dance Co, which quickly grew to over 350 students by its 3rd year of operation. 
During her time there, she extended her knowledge of preschool dance training with Beverley Spell from the USA and launched her own Tiny Stars preschool curriculum. Deborah has recently sold her school and is currently working as a freelance RAD ballet teacher, working for some of Sydneys most prestigious full-time ballet schools such as Tanya Pearson Classical Coaching Academy. She is passionate about continuing her professional development and is experienced in exam preparation for all ages and levels. Deborah has also overseen and been appointed Mentor by the RAD for many new teachers undergoing their teacher training qualifications. Deborah has successfully been selected by the Artistic Director of the RAD, Paula Hunt to attend the 2018 RAD Examiners Training Program. This year Deborah was fortunate enough to travel to the Institute of Arts Barcelona, where she attended the World Dance Movement Convention.Deborah is looking forward to sharing her love of ballet and years of teaching experience with a new generation of dancers to inspire, as well as nurture the dancers and dance lovers of the future. 
Bianca Rezo
Bianca, 23 years of age trained at Evandbow full time for 2 years receiving a diploma in dance majoring in classical/contemporary. Once graduating she joined the Dream Dance Company's season 3 "Enter the vortex" choreographed by Sarah Boulter. Throughout her dance journey she has been under the influence of Sarah Boulter, Adam blanch and Catherine Goss. Gaining knowledge from leading contemporary choreographers, Bianca has participated in Lucy Guerin's "The dark chorus" secondment as well as Hofesh Shechters intensive in Perth. Recently she performed in Neale Whittaker's showing "Una Palabra"
Annie Quinn
 Annie Quinn is a dancer and choreographer originally from Perth, Western Australia. Her background lies in ballet and modern dance; training at the Graduate College of Dance under the direction of Dawn Weller and graduating with a Bachelor of Arts in Dance from the Western Australian Academy of Performing Arts in 2015. In 2014 she worked with Israeli choreographer Oded Ronan on the debut of his work 'New Skin' and spent a semester at the Conservatory of Dance, Purchase College in New York, where she danced with international choreographers MadBoots, and studied under Joseph Malbrough, Wallie Wolfgruber and Kevin Wynn. In 2015 she created her first full length contemporary dance work 'A Feast for Fools', and performed in works created by Michael Whaites and Sue Peacock, both in Australia and internationally. In 2017 Annie moved to Los Angeles where she trained extensively at Millennium Dance Complex and Movement Lifestyle, and was booked as a Parade Dancer at Disneyland, California. In 2018 she danced for Hamilton Evans and the Babylon Caberet, before returning to Perth where she choreographed Platinum Entertainment's 'We Will Rock You' and 'Jesus Christ Superstar'. Annie has just graduated fulltime at ED5 International and is excited to share her knowledge and inspire the next generation of performers.  
Jervis Julian Livelo
Jervis Livelo is a performer/choreographer who graduated from ED5 International in 2017, receiving his Advanced Diploma in Performing Arts under the guidance of William A Forsythe. Jervis began his journey within the Hip Hop/Choreography scene as a self taught dancer and began training in 2014 which led to him competing Nationally and Internationally.  Jervis' credits include; Hip Hop International (San Diego), Dirty Dancing (The Immersive Cinema Experience), Sissy Ball by Red Bull Music, The Voice Australia, Dance Boss, Westfields' 2019 Spring Campaign, Guy Sebastians music video "Choir", The ICC T20 World Cup Opening Ceremony and most recently Ebay's new commercial.
Laura Doleman
Laura began her training at the age of 3 at Talent Co Dance & Entertainment in Perth, training highly in all genres including Jazz, Tap, Ballet/ Pointe work, Acrobatics/ Aerial silks, Lyrical, Contemporary, Hip Hop, Musical Theatre and more. Throughout her years training Laura completed her exams in Jazz (CSTD Major) Ballet (CSTD Sub Elementary & Elementary) Tap (CSTD Major) and was the first to complete the highest level, level 10 in her TADA Acrobatics Exams in Australia receiving a perfect score. Laura has also completed her Cert IV in Dance at APAN Academy in Perth and is currently studying at Brent Street Sydney full time, completing her Diploma of Dance in performing arts. Laura has Many accolades to her name competing at the highest level throughout her years, receiving many prestigious awards along the way including the Shane Collard Acrobatics Excellence award twice and overall champion dancer at various state and national competitions. Laura has had the privilege to be involved in musicals and shows including, The Wizard of OZ doing aerial silks and dance work, High School Musical The Musical doing dance and vocal work, The Christmas Spectacular 2020 as a Rockette Dancer at The Crown Theatre, The Dream Creative 2018, 2019 & 2020, The Dream Dance Company Prodigy Show at The Australian Dance Festival and various sporting and television events. With a passion for teaching, performing and choreography Laura hopes to continue training and spreading her knowledge to those with similar passions.
Dylan Bull
Brent Street graduate Dylan Bull is a professional dancer located in Sydney. At age 9 he started training in the performing arts and is skilled in a variety of genres in dance. Dylan has now performed for company's such as sun rise, AMWAY Japan and The state of origin, Danced behind artists such as Vanessa Amerosi, John Paul-young and Pauline, and also guest performed for choreographers such as Jade Chyoenoth and willdabeast. Dylan has been teaching and choreographing hip hop all over Sydney and is very exited to join Industry Performing Arts.
Rebecca Smith 
Rebecca started dancing at just 2 years old, with training in the areas of classical ballet, jazz, contemporary, tap and physical culture. Rebecca has achieved top results in all her ballet exams and is currently completing her RAD Certificate in Ballet Teaching Studies. She has an eye for detail and focuses on enhancing the self belief and ability of every dancer in a supportive environment. Rebecca is currently being mentored by Shannon and will be an accredited R.A.D teacher at the end of this year.
Micaela Sacco-Tranter
Micaela Sacco-Tranter is a performing artist who graduated from Brent Street Performing arts in 2020, she has attained a certificate IV in dance along with a Diploma in musical theatre. Micaela started her dance journey training in ballet, she performed in the Cecchetti ballet conference in 2013. In year 10 Micaela started her full-time training at Brent Street Academy and graduated year 12 whilst studying dance full-time in 2019. Micaela performed in Tee-Noah's music video "coming to America". Micaela is very passionate about musical theatre and the performing arts industry. 
April Habkouk
My name is  April Habkouk and I am 20 years old. I am a dancer and teacher from Sydney. I have been dancing all my life all throughout The Hills, and have now began work as a professional dancer in Sydney.  I have trained in all styles of dancing, predominantly teaching jazz and hip hop- my foundations really strengthened a commercial style of dancing which are now my favourite to choreograph and teach. 
Although I am still a young dancer, I have been lucky enough to work alongside some of the most top choreographers in Sydney, and gained experience on all work such as music videos, live performances and awards shows. I hope to bring knowledge which has been passed down to me, and help inspire students to reach for their own goals. 
In the last 3 years I fell in love with teaching, gaining experience working in schools all across Sydney, where I developed and refined my skills as a leader and a creative. I am a very passionate, and fun teacher. One of my favourite things as a teacher is to create an environment which makes students feel safe, making them want to be there, whilst also pushing them everyday to be the best version of themselves. I hope to connect, and grow alongside Industry PA and I am so excited to be on board. 
I can't wait to work with you all, bring on 2022.
Marley Rose 
Sydney born and bred, Marley Rose began her training at Village Nation at 11 years of age and continued right through to her fulltime graduation in 2018, where she graduated with qualifications such as a Certificate IV In Dance, Certificate IV In Dance Teaching & Management, Diploma in Musical Theatre & Diploma In Dance. Marley Rose is a familiar face throughout the Sydney Commercial dance scene and has worked extensively as an actor appearing in commercials for brands such as Telstra, Optus, Hungry Jacks, Aussie Apples, White Wings and more. She has had the privilege of working with top choreographers including Matt Lee, Jacqui Howard, Blake John Wood, Briden Starr, Nathan Wright & Danielle Evrat. In 2017-2020 Marley joined the Sydney Kings cheer team for their NBL season whilst also Joining The Wests Tiger cheer team for the NRL season in 2019. Marley has recently finished a year long contract performing in numerous live shows at Expo2020 in Dubai, UAE. Prior to her work in Dubai, Marley was on an Australian wide tour with a stunt & acrobatic show during 2019-2021.